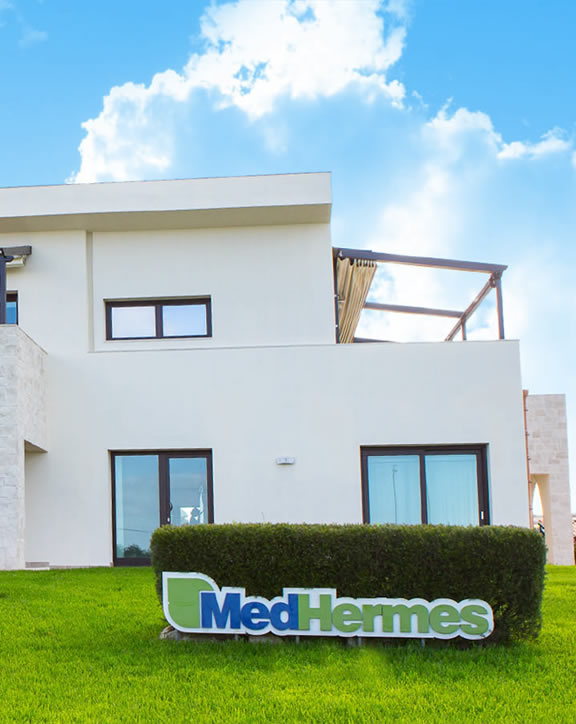 TERMS AND CONDITIONS
GENERAL TERMS
Any subscribed order made by our offices in Ragusa via fax or e-mail or by the support of our sales agents (or technicians) involves an implicit and unconditional acceptance of the "sale general terms" hereby presented, except in case of variations preceded by a written communication of MedHermes srl.
ORDERS
All orders are to be subscribed or confirmed by signed commission copy or made by fax and e-mail, according to ISO 9001 terms to which MedHermes srl is legally certificated. MedHermes srl claims the possibility to integrate in a second time, sparing availability of seeds, orders whom total ordered quantity cannot temporarily be provided. Orders for lesser quantities than those presented on the price list will not be furnished, as well as orders for a lesser price than 200€.
PRICES
Sale prices on the Italia price list do not include VAT and Ex-works. Shipment will be billed. Potential variations of price on product will be communicated to the customers before the transcription of the commission copy and/or orders.
SHIPMENT AND DELIVERY
Shipment are made to the address provided by the customers and delivery price will be billed on the invoice. Goods travel at customer's risk.
PAYMENT Except under different agreement payment is to be intended as accepted by MedHermes srl only if made by Riba or Bank Transfer. In case of Riba payment, cashing service will be billed to the customer. In case of delayed payment, MedHermes srl claims the possibility to bill average bank taxes passive interests to the total cost, and eventually suspend shipping to customer.
CUSTOMER CARE
CLAIMS AND DISPUTES
Claims for delayed delivery imputable to MedHermes srl will not be accepted. Any dispute shall be directly send to MedHermes srl offices by fax or registered letter with return receipt requested, and it must concern: a) Issues of stamina and germinability in addition to quantity and package outlook. Such disputes however must be presented within and not later than 8 days since the delivery of the goods. b) Issues of variety purity or similar related to cultivation deriving from purchased seeds. In this case, dispute must be presented within and not later than 60 days from seeds delivery to the customer. In any case however, refunds reckognized by MedHerms srl will not be more than the contested good price.
COMPETENCE OFFICE
In case of any nature dispute there will be plea to Tribunale di Ragusa.